Durum Carbon
Explosive growth in the human population over the last 200 years has resulted in a significant increase in energy demand.
Energy consumption has outpaced population growth by a 3:1 ratio since 1900. The result of this human experiment is unprecedented levels of atmospheric greenhouse gases with the potential to adversely affect our environment.
The Government of Canada's climate policy emphasizes that putting a carbon price on industrial emissions has proven to reduce carbon pollution and encourage innovation.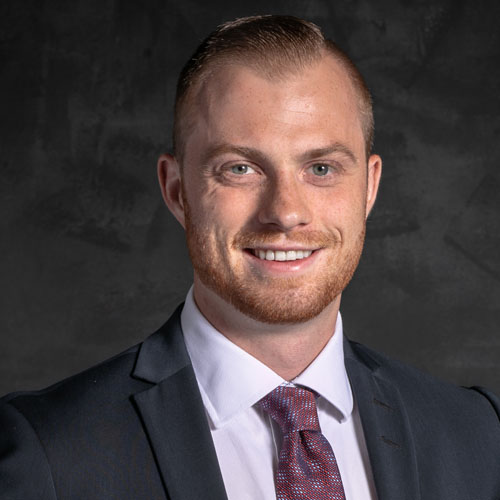 Opportunity and Mandate
A global movement towards decarbonization has created an exceptional opportunity for investors. The Government of Canada has proposed mandated annual increases for the price of carbon emissions by industrial emitters.
Durum Carbon is an investment fund created to provide investors with unique exposure to the rapidly growing asset class of carbon credits.
We have assembled the team, structure and strategy to capitalize on this opportunity. Durum Carbon's competitive advantage lies in its ability to:
Access and acquire carbon credits from accredited projects and producers.
Manage the ownership of credits and purchase and sale opportunities.
Continue to develop relationships with large emitters who are seeking access and price assurance for purchasing future carbon credit.
The global movement towards decarbonization is creating a fascinating industry. For investor information click here.
We invite you to learn more with the resources below.

Spencer Gordon, CFA
Vice President, Durum Capital | Administrator of Durum Carbon
Durum Carbon Short Form Presentation
Disclaimer/waiver
© Durum Capital Inc. The content of this website is provided for informational purposes only, and does not constitute or provide any specific tax, investment, legal, accounting, financial or other advice or service to you, or an offer to invest with Durum. This is not an offering document. Durum does not warrant its accuracy, currency or completeness and shall not be liable in any manner for the information provided, or your use or reliance on it, including any third-party information. Any prospective purchaser of any Durum product will need to be qualified in accordance with applicable securities laws prior to making any purchase. No person has been authorized to give any information or to make any representation not contained in the formal offering and disclosure materials. All Durum investments are speculative and involve the risk that such investment may be lost entirely or in part. The investments discussed on this website may not be suitable for all investors, and their performance is not warranted by Durum, in any way. No regulatory authority has assessed the content of this website, Durum's offering and disclosure materials, or the merits of investment with Durum. The content of this website may contain forward-looking statements or information within the meaning of applicable securities laws. Forward-looking statements or information are based on subjective assumptions and available information (which may be incomplete) at the time the statement is made, and are subject to inherent risks and uncertainties associated with such assumptions and information. You are cautioned not to place undue reliance on these forward-looking statements or information. Subject further to the Website Terms of Use.
KATE ELLIS, B.SC.
JOSEPH LOUGHEED, LLB
JAY SIMMONS, CPA, CA, ICD.D
KIM STURGESS, C.M., P.ENG., FCAE, ICD.D