Durum Industrial
Durum Industrial Real Estate Investment Trust (Durum Industrial). Durum Industrial Real Estate Investment Trust (REIT) provides an opportunity for investors to benefit from the unique and strong performing industrial asset class without the large capital requirement to own real estate personally.
Million Total Asset Value
Markets in Western Canada
Square Feet of Leasable building space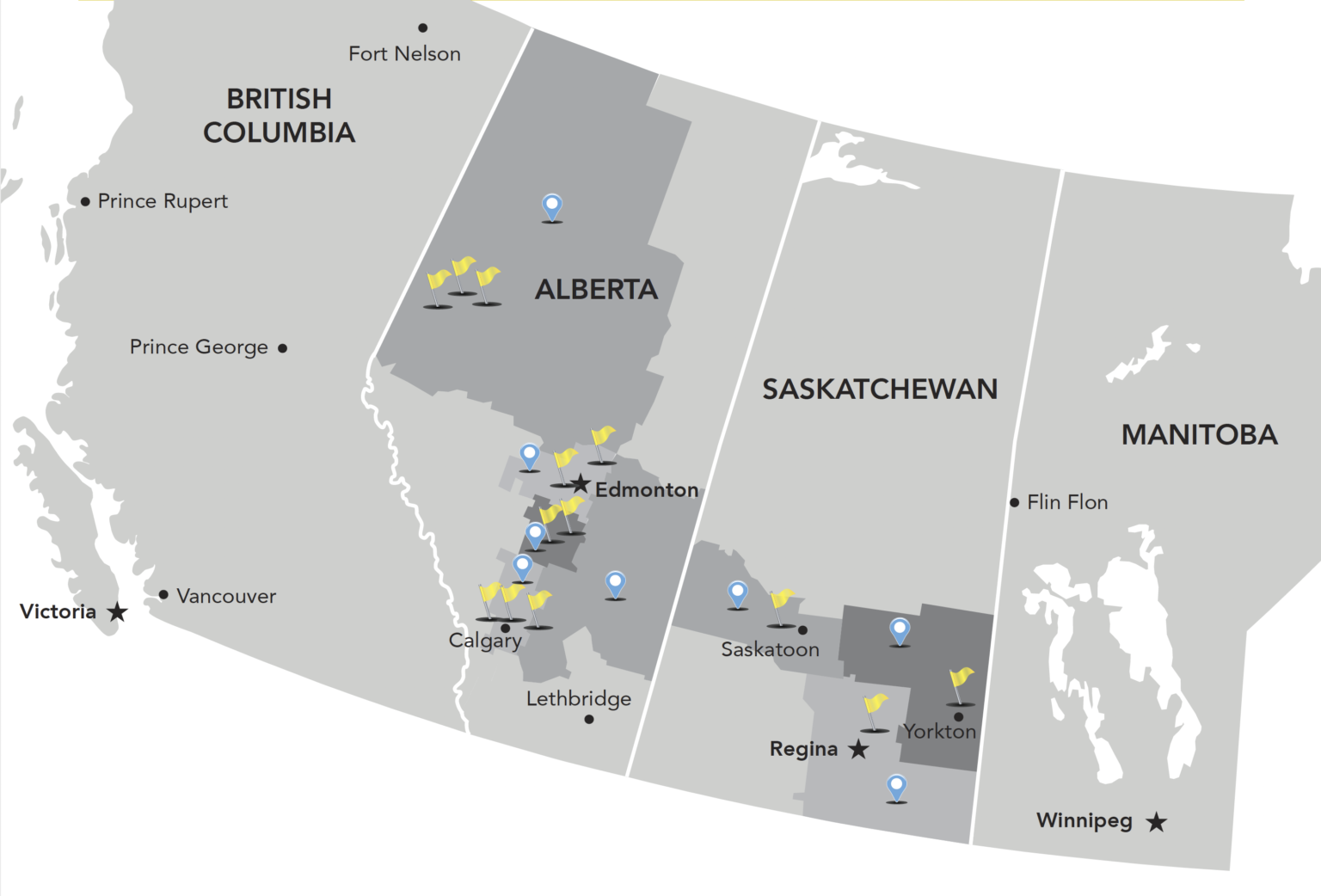 Please contact your Authorized Dealing Representative for further information about investing in Durum Industrial REIT.
This is not an offer or solicitation to buy or sell securities of any kind. For more information on the project and long term business objectives, refer to the Offering Memorandum dated April 30, 2021.
Formed in 2017, Durum Industrial operates under the main objectives of growing a portfolio of industrial focused properties in order to pay a stable quarterly distribution and ultimately maximize long-term value for unitholders through the acquisition and operation of industrial real estate. Durum Industrial minimizes risk by managing varied lease and mortgage terms amongst a diverse tenant base, while providing long-term yields.
INVESTMENT CATEGORY – Yield & Growth
TARGET RETURNS – 6.5 – 8% simple annual yield (paid quarterly) depending on Series of Investor Unit + equity growth with full redemption available after year 4. Total target return is 8-12%. Distributions and returns cannot be guaranteed.
SECURITIES OFFERED – Series C, Series F, Series J Trust Units
ELIGIBILITY OF INVESTMENT – Trust Units are available for purchase through tax-deferred savings plans (such as an RRSP, RRIF or TFSA).
GARY BENTHAM, CPA, CA, ICD.D
Independent Director
STEVE ALLAN, FCPA, FCA, ICD.D
Independent Director
SEAN MORGAN, CPA, CA, CFA
Independent Director
BILL ROBINSON
Director
JAY SIMMONS
Director & Trustee
JOSEPH LOUGHEED, LLB
Trustee
MICHAEL MCGEE, MSC Finance
Trustee