Bow Water & Land
OVERVIEW
Bow Water & Land is comprised of 298.5 acres of undeveloped land and a large prospective water allocation of up to 1,200 acre-feet of water per year.
The Lands are located 6.4 km west of the City of Calgary, bordering 1.6 km of the Trans-Canada Highway and adjacent to Calaway Park, a popular summer destination. The prospective water allocation provides for up to 1,200 acre-feet of water per year (enough to service approximately 3,500 homes or 10,000 people annually). The prospective water allocation is over 8 times larger than the required amount of water for the anticipated future development of the Lands.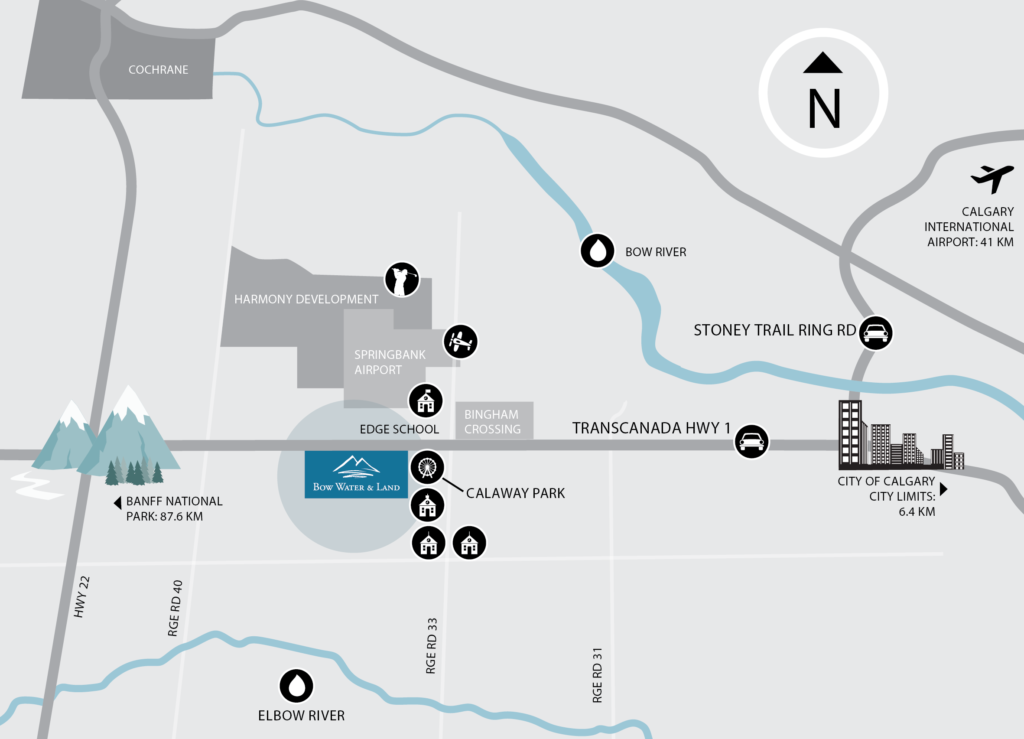 LAND DEVELOPMENT PROJECT PLAN
The Lands provide strategic long-term development potential as the City of Calgary and the surrounding communities continue to grow. In managing the land development project plan, we seek to add value to the lands by addressing four key components of the planning phase (prior to any deep servicing costs). These key components include: water access and treatment, wastewater treatment and disposal, road access, and land use redesignation and subdivision.
For more information on the project and long term business objectives, refer to the Offering Memorandum dated September 28, 2019.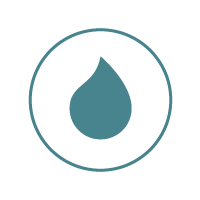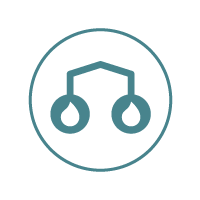 WASTE WATER TREATMENT & DISPOSAL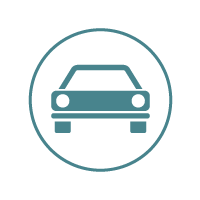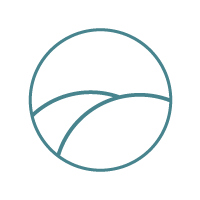 LAND USE DESIGNATION & SUBDIVISION